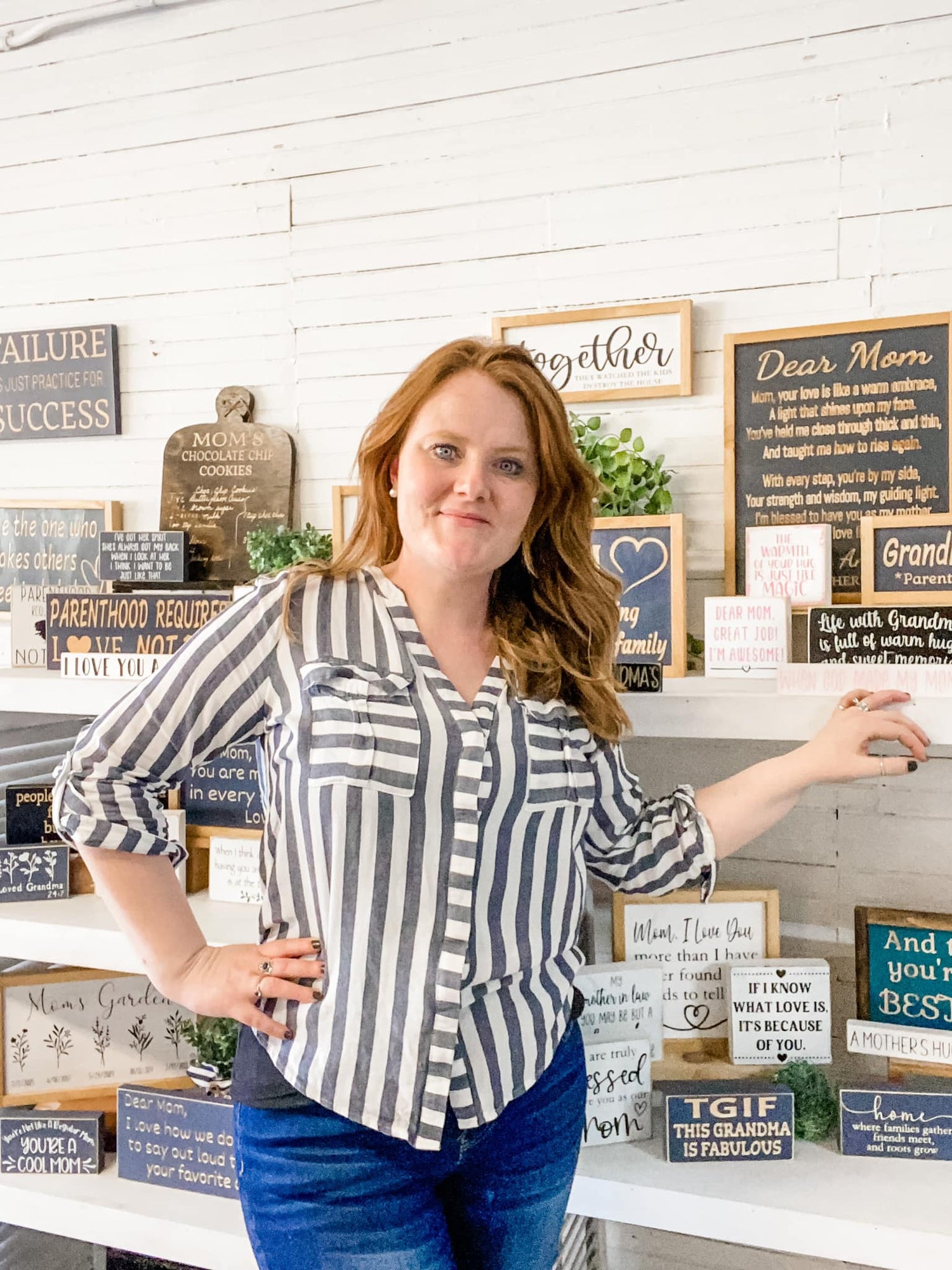 Welcome To Windsor Lane!
We are your ultimate destination for exquisite handcrafted decor, nestled right here in North Haverhill, NH. Our commitment to quality craftsmanship is at the heart of everything we create. With a diverse range of offerings, we pride ourselves on producing hand-painted wood signs, intricately carved signs, and custom and personalized signs, along with our collection of soy-blended candles and wax melts, all meticulously crafted within our shop.
Every wood sign begins as a blank canvas, where we oversee each step, from cutting, sanding, base coating, to the design and painting process. We even craft our own stencils to ensure that each piece is a work of art. To safeguard the longevity of our creations, every sign receives a protective sealer and is equipped with a convenient saw-tooth hanger, proudly stamped with our signature on the back.
Our dedication knows no bounds, as we've had the privilege of shipping our creations far and wide, not just across the USA but Canada as well. What fills us with immense pride is the 'Made in the USA' label, representing our dedication to producing each item right here in North Haverhill, NH.
We are here to serve YOU!
Your satisfaction is our top priority. Should you encounter a sign that doesn't quite fit your color scheme or if you'd like to add a frame to it, don't hesitate to reach out to us at support@windsorlanedecor.com. We're always eager to go the extra mile and customize your wood sign to perfection, ensuring it harmonizes flawlessly with your unique style and space.